---
Gas Oil / Red Diesel Prices Can Shoot Up!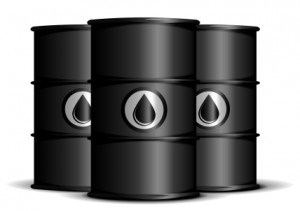 If you're a regular buyer of gasoil, you will have noticed that gas oil prices change every day.
This daily fluctuation can be frustrating to a consumer looking to buy oil at a price that they were quoted just a week ago but are now being quoted a new gas oil price which is higher.
Call us now on 0330 123 3773 for today's best gas oil prices, or please fill in our online fuel form on this page.
In this month's blog we take a look at why gas oil prices rise, and fall, and what you can do to make sure you aren't paying too much!
What Causes Gas Oil Prices to fluctuate?
One of the main reasons for this is because oil is a commodity. As with products like sugar and gold, gas oil supply can be affected by global changes and create changes in supply which ultimately causes the price of gas oil to alter.
Another reason is the amount of oil that is available. Demand for gas oil is less during the winter as people use other fuels. For example, oil fuel is mainly used for home heating during winter. Therefore, in the summer it is likely that gas oil prices will rise. However, like most products in the world, gas oil prices are mainly determined by supply and demand.
The Factors That Affect Gas Oil Supply
The price of gas oil is mainly determined by the OPEC (Organisation of the Petroleum Exporting Countries). However, natural disasters such as volcanic eruptions and hurricanes can also have an impact on the price of oil. They have the potential to wipe away supplies and increase the demand for oil. For these situations, there are in excess of 600 million barrels of oil on standby in America. 46% of oil across the world comes from the 12 OPEC countries;
Venezuela
United Arab Emirates
Saudi Arabia
Qatar
Nigeria
Libya
Kuwait
Iraq
Iran
Ecuador
Angola
Algeria
Sourcing Cheap Gas Oil
Speedy Fuels can offer you security from the ever fluctuating price of fuel. If you purchase fuel from us on a regular basis we can offer you free fuel management.
Technical advice and fuel deliveries are available to those who take advantage of our fuel management service.
What Is Fuel Management?
Fuel management is a free service provided by Speedy Fuels and designed to ensure you will never run out of fuel. A device can be fitted to your gas oil tank and once the fuel goes below a certain level, your account manager will contact you to confirm and arrange delivery of your oil fuel at a time that is suitable for you.
If you would like to learn more, you can do so by visiting our dedicated gas oil (red diesel) page or alternatively, you can give our gas oil experts a call today by calling us on 0330 123 3773 to discuss your requirements and request a quote.