---
NEW SITE. NEW STYLE. EASIER, FASTER BROWSING EXPERIENCE
We're excited to announce the launch of our new website! Built from the ground up using the latest design trends, our new website is full of features and information to meet all your fuel needs!

We're thrilled with the results and we think you will be too.
A more concise message of who we are and what we stand for
An uncluttered design with a streamlined user interface
Improved navigation and menu functionality
Easier access to resources hub and industry news
Mobile and iPad friendly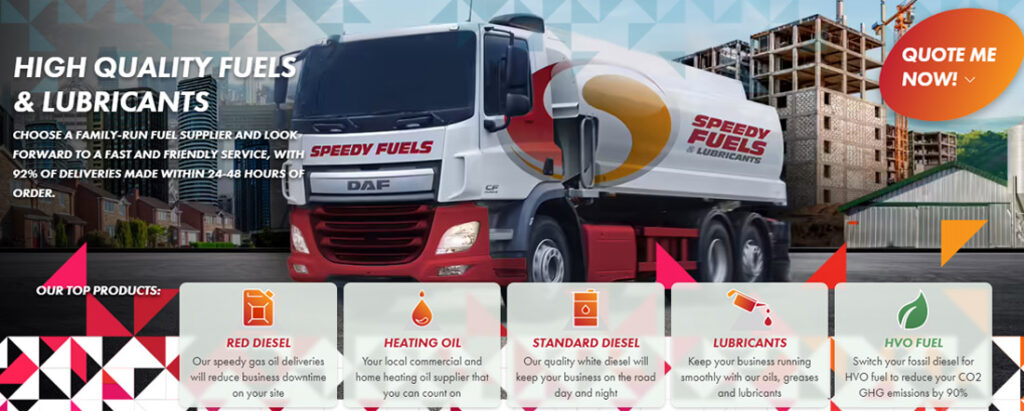 Why the new look?
Since Speedy Fuels was first launched in 2012, we've come a long way, from serving just the south of the UK to quickly becoming a leading national fuel supplier. Our new, modern look meets our increasing role as a UK leader in the supply of alternative fuels and environmental services.
We'll continue to communicate regularly and update you regarding our products and services, and industry news via our blogs and social media platforms.
We hope that you enjoy our new, modern look and find our new website a valuable asset for all of your fuel and lubricant needs.
If you have any feedback, please let us know either by calling 0330 107 1443 or via our social media platforms.